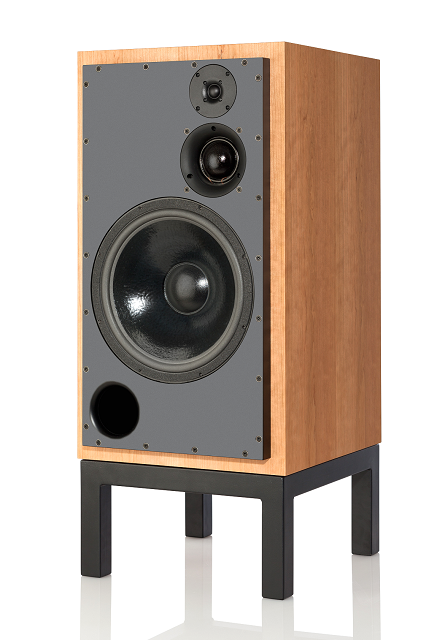 £16990
ATC SCM 150 SLT Active

Despite their size they are remarkably easy speakers to accommodate inasmuch as they are not as fussy about placement as the average large passive design. Specifically you can put them quite close to a rear wall and, room shape allowing, this doesn't result in exaggerated bass.
Play a few more pieces and you discover that they merely reflect the original balance with greater accuracy than usual and that some recordings have considerably more low end on them than others.
It's worth noting that my listening room is not very wide, 3.5m for the most part, yet on this system never is there any sense of the bass being too much. Even with less than 50cm to rear walls, and not a lot more to the sides, the bass is very tidy and controlled.
The new tweeter is a boon as well, as it's more revealing yet sweeter than the SEAS unit it replaces. This speaker used to be a bit 'warts an' all' for anything less than smooth, clean electronics and recordings, but the tweeter has made the 150 a whole lot more charming without losing transparency.
ATC EL 150 PSL

SCM EL 150 PSL:

Sound: "absolute top class"

Price / Performance: "high end"

"Ultimate transparent, neutral and plastic playing box with precise, yet musical bass and perfect timing. Performs quietly and brutally loud superior, but is sophisticated in installation and room acoustics."
ATC EL 150 ASL

The EL 150As sounded relaxed and effortless, with a delicate touch when playing piano and acoustic intruments that had been recorded in a natural perspective.
These imposing ATCs deliver up-front detail, a tight and punchy bass, with seeminglt endless headroom that allows you to listen in to regordings as if analysing them under a magnifying glass.
With high quality source material they will have you riveted to your seat, captivated.
They can fill a huge acoustic space with high quality sound at high SPLs, moreover they come with a lifetime warranty.For those able to afford them, they should definitely be high on the list of speakers to be auditioned.
ATC SCM 150 SL Features:
Massive ATC motor assembly
Wide, even dispersion for pin-point imaging
The SCM150 SL is designed to perform at their best with the finest quality hi-fi equipment.
Like their smaller brother, the SCM50 ASL & 100 the monitors' ability to reproduce music and speech with phenomenal accuracy, transparency and dynamics lies mainly in the SM75-150S Super Dome midrange driver. However, recent modifications that include an upgraded tweeter and enhanced port profile have brought about further improvements in all perform-ance parameters
Bass performance is equally impressive, thanks to ATC's 15″ professional level bass driver that incorporates the company's unique Super Linear Magnet technology
Stands included in delivery
| | |
| --- | --- |
| | |
| 25mm Dual Suspension 'S-Spec' Tweeter | 75mm Dual Suspension Super Dome Midrange |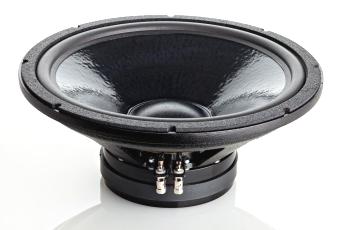 375mm SL Super Linear Bass
Specifications
Drivers: HF 25mm ATC Neodymium, Mid 75mm ATC Super Dome, LF 375mm ATC Super Linear
Amplitude Linearity ±2dB: 60Hz – 17kHz
Frequency Response -6dB: 25Hz – 22kHz (freestanding, no room gain)
Matched Response: ±0.5dB
Dispersion: ±80° Coherent Horizontal ±10° Coherent Vertical
Sensitivity (sine wave): 90dB @ 1W @ 1m
Max continuous SPL @1m: 117dB SPL
Crossover Frequency: 380Hz & 3.5kHz
Connectors: Binding Posts/ 4mm banana plugs, tri-wire capable
Recommended Power Amplifier: 100 to 1500 Watts (see ATC P1, P2, SIA2-150 Mk2)
Nominal Impedance: 8 ohms
Cabinet Dimensions (HxWxD): 884 x 495 x 570 mm (1084mm height with included stand)
Weight: 75kg