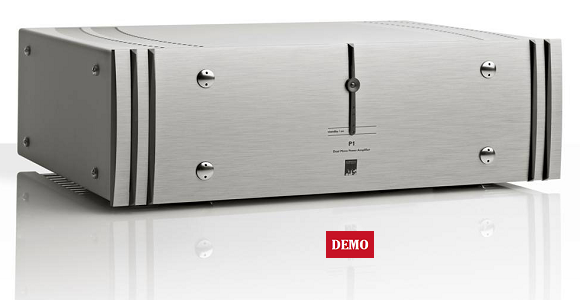 £2600
ATC SCM 12 Pro & P1 Pro

Finding a path through all the conflicting constraints when designing a monitor is akin to making the pieces of a jigsaw fit together, and when you get it right, everything snaps into focus. The SCM12 Pro had that from the very start.
The foundation of the SCM12 Pro is its low-frequency performance: typically closed-box with its lack of overhang and reassuring security of pitch, whatever the volume level, but with the added quality that comes from driver engineering that's a level or two above run-of-the-mill and can play surprisingly loud.
But it's not just at the bass end where the SCM12 Pro excels. It has a natural, uncoloured, 'hear-through' mid-range quality and unforced detail in the way it presents high-frequency information, which means audio is reproduced with the minimum of speaker artifacts imprinted upon it.
Stereo imaging was well focussed with good depth, and there were no embellishments or attention-drawing emphases anywhere, just accuracy and consistency. It's exactly what's needed from a mix tool.
The P1 Pro passed the test very quickly. It is clearly an extremely high-performance power amplifier — perhaps slightly warmer in presentation than the Naim amp I'm used to, but certainly right up there in terms of bandwidth, detail, clarity, imaging and that sense one gets with a genuinely powerful amplifier that volume level is effectively unlimited.
The P1 Pro is ATC's entry-level power amplifier and is specified at 150 Watts per channel into 8Ω. The amplifier is configured as a dual-mono unit with completely separate power supply and amplification modules for each channel.
"As you can probably tell, I really like the SCM12 Pro. I think it's a genuinely fine nearfield monitor, and given the relatively low price for the level of engineering involved, it is something of a bargain." Phil Ward, Sound on Sound Magazine
ATC P1 Pro

I have long been a fan of ATC loudspeakers, both passive and active, they are more subservient to the whims of the music than most loudspeakers and can deliver genuinely wide dynamic range when adequately driven. When I reviewed the SCM19 standmounts earlier in the year I got to borrow a P1 power amplifier at the same time and got a fabulous result with the pairing, but then I carried on using the amp and found that it worked with a wide range of speakers.
The more I used the P1 the more I was impressed that an amplifier at its price could do such a good job. It has real grip in the low end for a start, a rare commodity at almost any price, and yet it doesn't have the graininess of most high power transistor amps. It's not as smooth as a class A, nor as nimble as a single ended triode but it has less character than either and lets you hear the full power and glory of everything you throw at it. It is also very competitively priced indeed. Jason Kennedy
ATC P1

Stereophile "Class A Recommended Components 2017"
No strangers to the making of solid-state amplifiers—ATC has, for decades, specialized in building self-powered speakers for the pro and domestic markets—the British firm now sells a 150Wpc standalone power amplifier. The P1 is said to offer wide bandwidth (2Hz–400kHz) and a high damping factor (400), plus true balanced inputs alongside its unbalanced RCA jacks. (ATC recommends the former for best performance.)
After spending a number of weeks with the P1, JM concluded that "the P1 did not editorialize on the music; it just delivered it." Indeed, his time with the ATC P1 led JM to wonder if perhaps another recommendable amp was, by comparison, adding a bit of "zip" to the sound, "and that perhaps the ATC P1 was telling the story straight."
JM concluded: "I am unaware of any other amplifier built from discrete components with this level of build quality, and from a firm with a record of accomplishment similar to ATC's, that offers so much excellent wattage at such a comparatively low price." (Vol.37 No.10 WWW)
ATC P1

Stereophile "Class A Recommended Components 2016"
ATC P1

Stereophile "Class A Recommended Components 2015"
ATC P1 & CA2

Large and spacious recorded acoustic, powerful bass and sparkling highs. Effortless dynamics, and a general insouciant ease when asked to reproduce powerful musical peaks.
The ATC combo places the different elements of the mix very accurately in space; both left to right and front to back. I am not used to hearing this song with such clarity; and extension to Paul McCartney's vocals, which come over in a really intimate way – I almost get the feeling I am in the vocal booth with him.
This amplifier combo proves to have an excellent midband then, very transparent and with no small amount of space and depth.
An excellent performer, this is a true slice of affordable esoterica – you get a taste of what a really top-flight high-end pre-power amplifier will do, without having to remortgage your house in the process. The ATC CA2/ P1 pre-power amplifier combination may be slightly quirky and fiddly in some ways – seeming very much the product of a specialist British manufacturer – yet it has great appeal to those that are interested in getting a serious bang for their buck, so to speak, and so it comes highly recommended
CA2: Clean, crisp and detailed sound; Effective performer that's a fine partner for the P1
P1: Powerful, clean and very open sound; A hidden treasure – in power amplifier terms
ATC P1

After some weeks of listening I began thinking of it as the strong, silent type.... the P1 did not editorialize on the music; it just delivered it.
The P1's essential sound was very satisfyingly rich and full. That the P1 had gobs of power did not become apparent until its reserves were called for.
The sound of this system through the P1 and ATC's own SCM19 speakers was unusually coherent and seamless from midrange to treble, and the bass had me thinking that this might be all the bass a normal person needs.
I am unaware of any other amplifier built from discrete components with this level of build quality, and from a firm with a record of accomplishment similar to ATC's, that offers so much excellent wattage at such a comparatively low price.
If you're shopping for an amp, try to hear this one. John Marks - The Fifth Element #87
ATC P1 & CA2

Dual mono design - Take a look inside the preamp and you'll find discrete components in the signal path – rather than integrated circuits – and a great deal of care has been taken over the power supply arrangement.
The power amplifier is a dual mono design, with a dedicated mains transformer for each channel. The design is entirely consistent with the preamp in attempting to minimise noise while delivering a wide band signal.
These ATCs sound firmly in control, no matter how complex or demanding the material is. Listen to the kind of music that makes most amps crumble – we're thinking about The Battle from the Gladiator soundtrack, or Massive Attack's Angel – and this pre/power will take it in its stride, delivering all the drama required without sounding like it's working hard. The same remains true at high volume levels, too.
We'd like to go on about the pleasing stereo imaging – it's focused and stable, even when the music gets busy – and the power amplifier's way of taking charge of speakers in a manner well beyond what we'd expect from something rated at 150 Watts per channel, but these things tend to go unnoticed most of the time.

Honesty shines through... Over the long term we think the CA2/ P1's greater honesty wins out. If you want to hear the recording unvarnished, there are few better ways of doing it at this price level.

FOR

Transparent, honest and revealing presentation
Sturdy build
ATC P1

Best described as clean, stark and uncluttered, it can first appear slightly underwhelming. But it grows on you the more you listen in, as you begin to appreciate that it's what is missing – the lack of mechanical' boom 'n' tizz – that makes it so delightfully revealing of detail and sound textures.
A robust design that produces a sound noticeably free of adornment.
ATC P1 & CDA2

Best Stereo system Hi-Fi i Muzyka, 2014 Award.
The sound is characterized by neutrality and linearity study . The transparency reminds of headphones, and the dynamics gives the impression as if possessed kilowatt .
The sound is so realistic and has the momentum that we feel like at the concert. Not only did this in concert halls, but also rock , just before the stage. Impressions are spectacular, and the return to "normal " equipment - often painful.
The price is ... low and does not reflect the class British set.
ATC P1 & CDA2

First impressions are dynamics, mass and energy of sound. Brute force reveals terminations at each jump the fan sound. It seems that there is no possibility that the amp ran out of steam.
These 150 watts creates a downright shocking effect, overgrown make my Mac MA7000. Concerts rock, symphonic orchestra tutti, electronic wall of sound Massive Attack - all for ATC as the bull potato.
The duo swallows every challenge and before we thank you for such an impressive performance, poured more blows. Likewise, the sound instantly expires; is controlled just perfect. These things we hear from MBL-a monoblock and other horribly expensive power plants. ATC may only offer less sophistication. Playing for it normally. No frills, colorations or building unnatural, though pleasing to the ear of effects. From the beginning, you may not like a rave, but parting with it will be painful. Once you hear natural-sounding instruments, will be difficult to go back to the mystified version.
You can catch a little Audio Research accurateness and indifferent Spectral precision, but after a while I feel that comes to the fore another priority: transparency.
Regardless of the degree of complexity and clutter instruments, the sound is drawn on graph paper, with clear contours. It can therefore be a heavy metal guitar extract individual rows, although others also play in the same band.
Easy to fish will squeak of chairs or other attractions, which usually remain hidden. ATC, as perhaps no other amplifier, showed the work of a piano pedal mechanism on our starenkim sampler. MBL has the same advantages, but I always try to stay smooth and velvety. Meanwhile, the ATC is not afraid to sharply sip or make a noise. Perhaps some consider it as a disadvantage, but I see this as a boon inventory.flawlessly system also shows the quality of the recording. Interestingly, many of the classics from the 60s and 70s can sound surprisingly fresh.
CDA2 Player - phenomenal. Both because of the sound, as well as on-board preamp. For the active column is a complete hi-end system.
ATC P1 & CA2

The quality of timing is so good that the musical flow is totally unhampered, free to go where it wants to with a strong sense of purpose.
Despite having a slightly lower power rating than the Gamut, it has stronger bass. This underpins records like Antonio Forcione's Tears of Joy to great effect, revealing more about the space he's playing in than other amps...
Using both CA2 and P1 together through the 802Ds provided a full scale, full power experience that brings dynamic recordings to
life.
If you want to hear the important musical detail presented in a coherent, clear-cut fashion this pairing has remarkably little competition in the two box arena.
* * *
ATC P1: 150W per channel true dual-mono design power amplifier, hand built in the UK
The P1 and P2 are high quality power amplifiers designed to partner ATC passive monitors and other loudspeaker systems. The amplifiers incorporate the same gain reduction and loudspeaker protection circuits as used in the ATC active monitors. This ensures that even when working at very high levels the amplifier is held back from clipping, so improving the subjective performance and protecting the loudspeakers from damage.
Both the P1 and P2 are of a "true" Dual Mono design, in that the power supplies signal and return paths are totally separated from each other. This approach ensures that the Amplifier will achieve the maximum signal separation and minimum crosstalk. Further, intermodulation between channels via the power supplies is reduced to an absolute minimum at all frequencies, and, the power delivery from one channel cannot affect the specified power available from the other channel.
ATC P1 Features:
150W per channel
Class A/B operation
Hand built in the UK
True dual mono design
Balanced and unbalanced inputs
Amplifier link output
Remote control
6 year warranty
Specifications
Output Power into 8 Ω: 150W
Input Sensitivity: 2V RMS (for 150W, 8 ohm, 1 kHz)
Input Impedance: 10k ohms
Frequency Response (-3dB): 2Hz – 400KHz
Signal to noise ratio: >110dB (DIN)
Crosstalk: >100dB
THD: >0.002%/ -95dB
Dimensions (HxWxD): 135 x 435 x 350 mm
Weight: 23kg