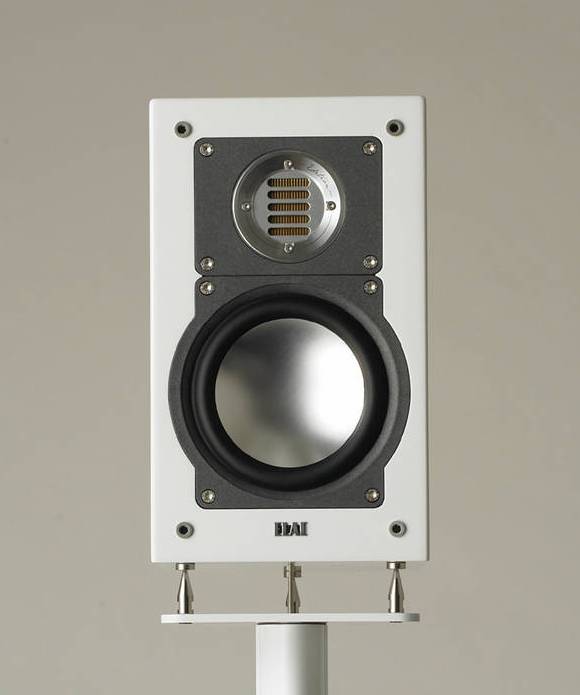 >
€780
" Good dynamic, clear sound, supertweeter" - these are just a few adjectives that this model was awarded by the French experts.
"The compact speaker ELAC BS 203 Anniversary Edition are a delightful mix of precision and emotion"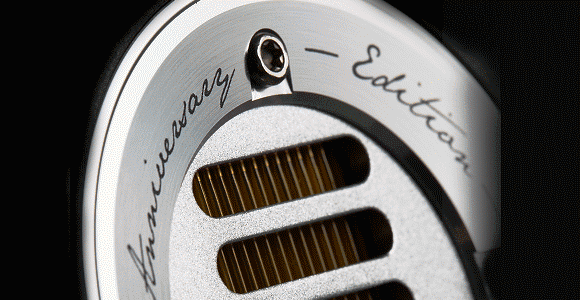 TT150AS: difuzor midbass cu membrana sandwich hartie-aluminiu

JET III: tweeter cu tehnologie Air-Motion-Transformer (folded foil)

Anniversary Edition
Frumusetea neagra

Aceasta frumusete nu este numai la nivel de aparenta; aceasta incinta acustica va reproduce muzica in cel mai frumos mod, folosind difuzoare de inalta calitate facute in Germania si incorporand tehnologia sandwich aluminiu si hartie si legendarul tweeter JET.

Comparat cu BS 203.2, incinta BS 203 A dispune de un nou filtru crossover care face aceasta incinta ideala pentru montarea libera, pe stand.
| | |
| --- | --- |
| | Disponibil ca accesoriu: standul LS 70 este perfect adaptat pentru aceasta incinta acustica. Protectiile metalice inserate in baza incintei se potrivesc exact pe cele trei spike-uri ale placii superioare. In plus exista posibilitatea fixarii cu surub pentru stabilitate si siguranta sporita. |
Specifications

Dimensions H × W × D

Gross Volume

11.2 l

Weight

5.2 kg

Type

2-ways, bass reflex

Woofer
Bass Ports

Tweeter

Recom. Amplifier Power
at Nominal Impedance

50-150 W / channel

Crossover Frequency

2,600 Hz

Sensitivity

86 dB / 2.83 V / 1 m

Nominal Impedance
suitable for amplifiers (from ... to)

4 Ohm
4 ... 8 Ohm

Minimum Impedance

3.5 Ohm / 210 Hz

Frequency Range

42 ··· 50,000 Hz

Nominal / Peak Power Handling

60 / 80 W
Finishes

black high gloss
white high gloss
The ELAC JET tweeter is one of the most legendary tweeters in the hi-fi trade and has won international renown with its unusual transparent and effortless sound image.

The JET tweeter was delveloped to perfection on the basis of the famous 'Air Motion Transformer' by loudpseaker pioneer Dr Oskar Heil. Its principle: a concertinaed foil membrane is driven by a strong magnet system of neodymium rods.

This 'motor' drives the air considerably faster than the conventional pistonic technique. High sensitivity and extraordiary dynamics are the result. Due to continuous improvement, the JET III tweeter creates an effortless and airy resonance-free image up to 50,000 Hz, and with its linear frequency response is ideally suited for the reproduction of Hi-Res Audio music.
The ELAC "JET Dispersion Control DC" is a flat ring made of open-cell rubber foam which is mounted around the JET orifice with four clasps (or with adhesive tape).

The JET DC results in a broadband reduction of about 0.5 dB of the radiated sound level nearly independent of frequency. The JET DC is best suited for rooms with little sound absorption at high frequencies, especially for rooms with large windows without curtains or with a smooth floor without a carpet.


Note: The loudspeakers of the 200 Anniversary series are not supplied with the JET Dispersion Control - this is an optional accessory.
TT 150 AS used in : BS 203 A, FS 207 A.
The woofers of the 200 Series are designed in the ELAC proprietary aluminium sandwich technique. In a special glueing procedure, an aluminium foil of 0.2mm is joint to a pulp fibre cone to form a sandwich membrane. The result: reduced partial oscillations, no distortions and an optimised large signal behaviour.