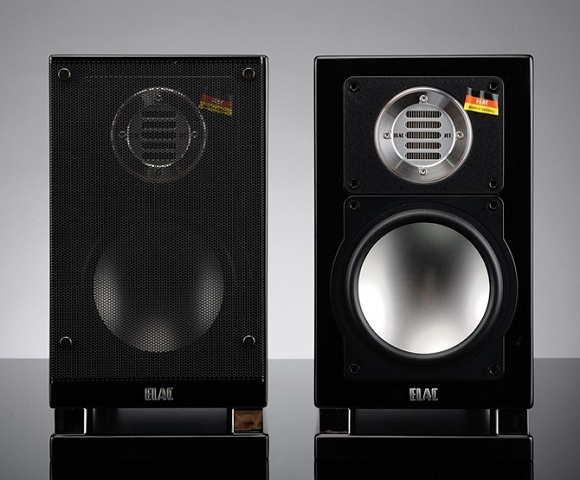 €900

TT135AS: difuzor midbass cu membrana sandwich hartie-aluminiu

JET III: tweeter cu tehnologie Air-Motion-Transformer (folded foil)

DC ring

(JET Dispersion Control)

:

inel pentru controlul dispersiei ce se monteaza in jurul tweeterului JET (accesoriu optional)
BS 182: down-firing in the compact speaker class!

With the BS 182 ELAC is introducing down-firing into the compact speaker class for the first time. With its downwards oriented bass reflex tube and integrated base plate, the BS 182 is especially suitable for use on a sideboard or shelf. The irresistible compact speaker is also visually very appealing, with its base plate and chromed spacers.
| | |
| --- | --- |
| | Available as an accessory: the LS 70 stand is perfectly suited for this loudspeaker. Metal protections inserted on the loudspeaker base exactly fit the three spikes on the upper plate. In addition there is a screw fastening the loudspeaker to the stand offering better stability and increased safety. |
Specifications

Dimensions H × W × D

Weight

5.5 kg

Principle

2-ways, bass reflex

Woofer
Bass Port

1 × 135 mm

AS cone

1 × 45 mm (down firing)

Tweeter

Recom. Amplifier Power
at Nominal Impedance

20-140 W / channel

Crossover Frequency

2,500 Hz

Sensitivity

86 dB / 2.83 V / 1 m

Nominal Impedance
suitable for amplifiers (from ... to)

6 Ω
4 ... 8 Ω

Minimum Impedance

4,9 Ω at 250 Hz

Frequency Range
acc. to IEC 268-5

46 ··· 50,000 Hz

Nominal / Peak Power Handling

60 / 80 W
The folded foil membrane arrangement in the world famous JET-tweeter is driven by a powerful neodymium magnet system. it plays effortlessly anf free from resonance, breezy and transparent up to 50,000 Hz and is, with its maximum linear frequency response, especially suited to sound reproduction of DV-A and SACD formats.

The ELAC "JET Dispersion Control DC" is a flat ring made of open-cell rubber foam which is mounted around the JET orifice with four clasps (or with adhesive tape).

The JET DC results in a broadband reduction of about 0.5 dB of the radiated sound level nearly independent of frequency. The JET DC is best suited for rooms with little sound absorption at high frequencies, especially for rooms with large windows without curtains or with a smooth floor without a carpet.


Note: The loudspeakers of the 180 series are not supplied with the JET Dispersion Control - this is an optional accessory.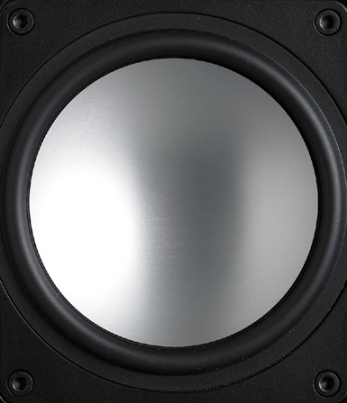 TT 135 AS midbass used in BS 182 and CC 180
Extremely deep bass, low coloration and accurate sound reproduction are achieved with ELAC's aluminium sandwich membrane woofers. An ELAC specialty: during a special gluing procedure a 0.2 mm thick aluminium layer is combined with a cellulose cone forming the sandwich membrane. This membrane technology results in an extremely stiff membrane that eliminates partial vibrations.