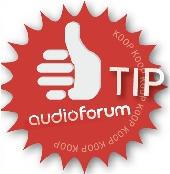 6 / 2008 - Author: Dirk Voordeckers
ELAC FS 249: Enjoy the first to the last minute
In my (brief) careeras Audioforum.be editor is never my intention to audio products too bright to heaven. But in the case of the ELAC FS 249 speakers, I can hardly be otherwise than extremely positive. Seldom have I experienced so much fun listening to a test. I have these speakers already 3 weeks in my possession and am still looking for any downside. So far I found nothing, and I think it also does not come. What I can say is that I have 3 weeks and endless hours of lying to enjoy the music. Who or what the ultimate pleasure is, you can read here.
Company Profile
The German Electroacustic or abbreviated ELAC is already 80 years active in the audio market.In the years'40 and'50, they are mainly profiled in terms of record players and radios.Since the 80s the company concentrates from Kiel to build speakers. At present, develop and build their own chassis and the speakers by about 50 workers in the hand put together. Also, the engineers of ELAC regularly with a development at all the audio world back on its front. So now for the 240 series, they all woofers and midrange speakers performed with a patented 'crystal membrane "in which the design is based on the already existing" aluminum-paper sandwich Technology AS.



Product Presentation
The ELAC FS 249 is a looker. With his height of 115 cm, its sound and sleek look is a dominant position in your living room. The model was made available I was in the dark brown "Mocha Veneer ', but you can also" black high gloss "and" Cherry Veneer' choice. The speaker stands on 4 metal legs that are connected to a solid base plate, which of course you can mount the supplied spikes.

The strength of this 3-way speaker is that the chassis is a perfect symbiosis with the selected speakers and the perfectly tuned crossover network.Also with the basreflexsysteem on the back of the speaker you basniveau by adjusting the ELAC Bass Control plugs in poly-urethane foam. Too loud bass can be reduced by 1 or 2 plugs from the speakers to be placed. Personally I found the bass response without the plugs, so I do not use have made. Well, you just take your time to the ideal listening position. At the rear you will find terminals for bi-wiring or bi-amping, which is a plus.

But it is especially the front in the face. It has built in 4 speakers: 1 Jet III tweeter, 1 mid speaker MT 140 AS-XR, and 2 bass speakers TT 180 AS-XR.
The legend of ELAC JET tweeter ensures a perfectly pure and dynamic view of the high. This tweeter uses a neodymium magnet plate to foil membrane to drive, so the air much faster moving and you get a perfect view of the treble. The Jet III tweeters in the ELAC FS 249 were further examination by an even greater efficiency than its predecessors. The frequency range is 50kHz to this! This results in enormous sparkling and transparent high. If there is an additional accessory JET Dispersion Control DC. This is a ring of foam rubber that you place the tweeter. This will reduce your noise by 0.5 dB. This ring is mainly used in areas with little acoustic damping.

What really strikes at the ELAC FS 249, the newly developed crystal membranes of the middle and basspeakers executed. (They are used throughout the 240-series) These membranes look like an introverted crystal surface. This broken structure with a dual coupling of the voice coil to the sandwich membrane achieves ELAC 3D sound, resulting in more precision and musicality. The membrane is a new adhesive technique (aluminum-paper sandwich Bauweise AS) confirmed that the 0,125 mm thin and crystal-shaped reinforced membrane coupled with the sandwich membrane. These crystal-shaped reinforcing the cone creates an ultra strong surface, which causes the circular membrane is much stiffer and stronger than a crystal-shaped membrane without interruptions. This is the range and accuracy greatly improved. The middle and low frequency range is even close to an octave up, so that adjustment of the crossover network much more accurate and can be performed.



Technical data
3-way system with basreflexsysteem
Chassis Tweeter 1 x JET III
1 x Midrange Speaker 140 mm
2 x Woofer 180 mm
Frequency range of 28 to 50,000 Hz
Sensitivity: 89dB 2.8 V / m
Impedance 4 Ohm
Rated power 200 Watt
Recommended enhancement: 30 to 400 watts per channel
Dimensions (HxWxD) 1147 x 260 x 370 mm
Weight 31 kg

Listening Test
ELAC's time to fire (music) to the appeared to explain. A loading Classical, Jazz and Rock were in the cabinet met and put the CD player. Also I have done some vinyl through a cheap turntable turned off. What follows here are some impressions of listening to my selected music pieces.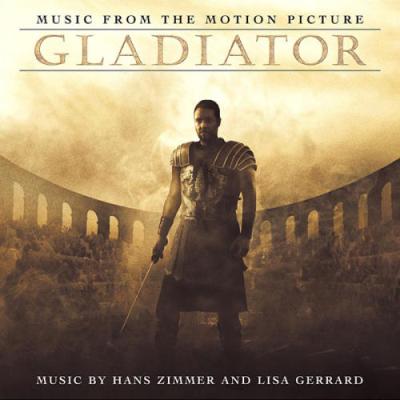 Hans Zimmer: "The Battle" - Soundtrack "The Gladiator"
This is a huge spectacular piece of classical (in the film) the Romans the latest rebel attacks Germanic tribes. The music klettert, stoomt and is very dynamic. I have many speakers in the know go wrong with this piece of music. Especially if the poor appears high, it sounds no more pleasant. But not so in the ELAC FS 249. Here is a sound image created that I have not previously experienced in my CD player combination - buizenversterker - speakers. The whole has a good draft in which all instruments (and in this piece that a lot) is very nice to be reflected. The forte and piano's alternate. In the very dynamic documents, the ELAC FS 249 and the summary does not sacrifice on sound level. The brass horn sound very natural and not interfere. Timpani, percussion, strings, wooden wind, all they are really nice and you can perfectly place. The whole sounds nice, very neutral and never intrusive.\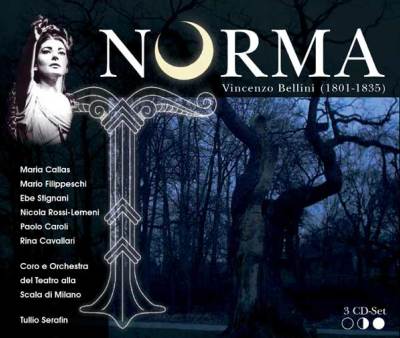 Maria Callas' Norma: Casta Diva (Bellini Vincenzo)
This is a fairly old recording of Maria Callas that I use rather than for sound quality (the quality is not bad) but the emotion that this issue entails. This recording is a breathtaking beauty and touched by me, if properly displayed, immediately sensitive nerve. The ELAC FS 249's play this song so smooth and musical that I wished to be melancholy. The complainant vibration of Maria Callas voice is so natural, so beautiful and bright display. The whole sounds perfectly balanced with a beautiful arrangement of choir, soprano and orchestra. After a few minutes, the hairs up and I know that the ELAC's also in this part very good score.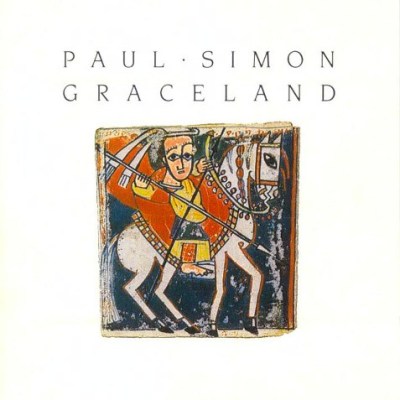 Paul Simon: Diamonds on the Soles of her Shoes "," Graceland "
After making a classic error trail is my favorite album 'Graceland' by Paul Simon in the CD player out. "Diamonds on the Soles of her Shoes' swings from ELAC's as if the men with Paul Simon in my home state. The voices sound lively, detailed and with great finesse. The bass (quite important in this issue) are tight and will never exaggerate. The dance is microbe me awake in my legs and I can no longer hold.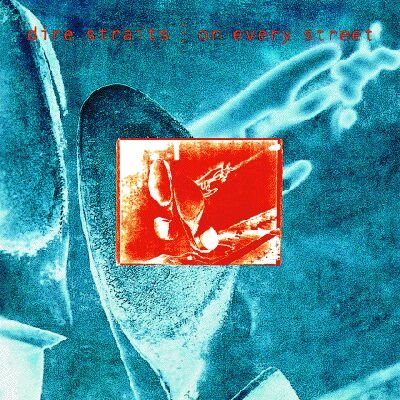 Dire Straits: You and Your Friend (On Every Street)
The last studio album of Dire Straits is an example of recording technique and let the ELAC's also very clearly heard. I have the impression that the ELAC's very strong in "the sound of what you cross it." Put your beautiful music, then there will be very beautiful music. Stop your junk in there, then there will be controlled from clutter. By Mark Knopfler is no different. In this issue, and especially during the solo, the interplay between the guitars in the left and right channel very remarkable. The voice is there between good and is very natural. Ook dit is genieten. This is utilized.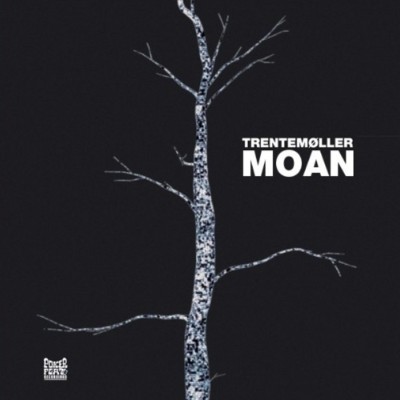 Trentemoller: Moan
We move more to the modern genre. Trent Moller shall not techno beats. Music full of melancholy, paranoia and inspired by films such as Mulholland Drive by David Lynch. Solid beats with ultra low bass are in contrast with nice melodies. The beats from the swing ELAC FS 249's. Wow is a feeling about me. Never thought that a speaker as well as in classic would score with techno.
What about me during this listening session is that the ELAC's never bother me. Wat ik ook speel het blijft aangenaam klinken. I also play the sound remains pleasant. It is difficult for any music that I play have to discuss. But during the last 3 weeks I have received from the first to enjoy the last minute. I am also using a cheap turntable also some fun listening to vinyl recordings, but we see immediately that the turntable a few buddies too small to ELAC's to send.
Setup
Amplifier: Audio Innovations 500 (full setup Telefunken EL34 / E88cc / Ecc83)
CD player: Exposure 2010
Interlinks : Kimber Hero Inter Links: Kimber Hero
Luidsprekerkabel : Kimber 8TC Speaker Cable: Kimber 8TC
Voedingskabel : zelfbouw Karel Herteleer Power: self Karel Herteleer
Decision
My respect for this company from Kiel is greatly increased. I had not known the company. Even on our show in Antwerp, I have not had an opportunity to visit ELAC. Unknown is unloved. Today I can understand the positive comments, that I've only heard in April, and, to those that are looking for speakers in a price around 4000 euros, I would definitely recommend to listen the ELAC FS 249.
I've rarely experienced so much fun listening to a test. Partly because the ELAC FS 249's are totally not intruding. Because of their neutral and musical character you quickly forget that you listen to a set of speakers. Their strong point is that of the music establishment. Whether this music is Classical, Jazz, Techno or something else really does not matter. The ELAC FS 249's give it all very natural without sounding too flat, or showing too little emotion. A natural center field, a crystal clear high and a nice rounded low response. Too bad this listening test after 3 weeks was over, because I had this ELAC's best even longer at home to keep. But you have to use to pay 4000 euro.This is very similar to, but everything is relative. In this price range I have heard nothing better. Hence I ELAC FS 249 as an indication "Audioforumtip" meegeef.
Strengths and weaknesses:
+ Neutral character with a lot of musicality
+ Can play different styles
+ Beautiful and indeed prevent
+ Accessories for high and low calibration
- I really do not see weaknesses!!!
Original review page: http://www.audioforum.be/article-2326.html .